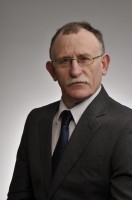 Lufthansa jobs could have been saved through government intervention – Ellis
Sinn Féin's Deputy Dessie Ellis has condemned the government for not intervening in the Lufthansa dispute following the news that 411 workers at the company are to receive their redundancy notice this Friday.
Deputy Ellis said;
"The reality is that many of these jobs could have been saved had the government taken a serious interest in the future of these workers and their families. They didn't and they allowed the company to treat these workers in a disgraceful manner.
"Earlier today Sinn Féin stated that the Government cannot allow the company to wash its hands of its responsibility to offer the workers a fair redundancy package.
"The company walked away from negotiations with the union. Now the workers and their families will spend the Christmas holidays feeling vulnerable and very uncertain about their financial futures.
"The government must set about securing a future for the plant and not pass the responsibility to other agencies."
"We must also raise the point about the negative impact this will have on the local economy.
"The Government has a target for 20,000 additional manufacturing jobs and they are failing to reach this target. Each job in the manufacturing sector supports almost two others in the wider community as they are quality skilled jobs.