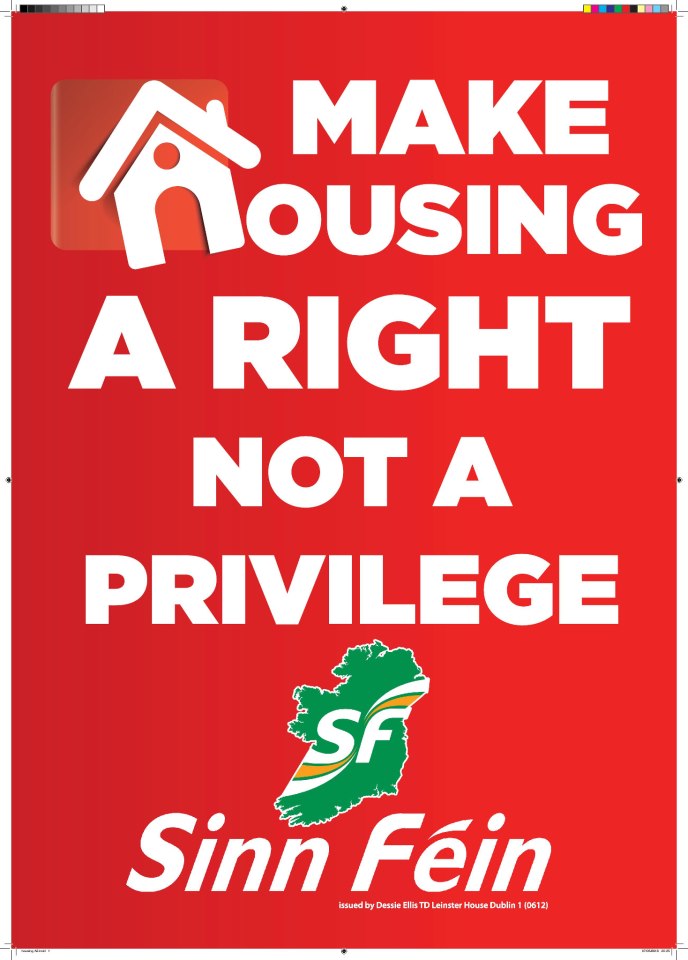 May 8, 2013
Sinn Féin Housing spokesperson Dessie Ellis has branded a new study by the Royal Institute of Architects of Ireland as only the tip of the iceberg in terms of slum conditions in Ireland's cities.
He made his comment following the publication of a report on 500 flats which found only 10% had been given any permission to be divided up for separate accommodation.
Deputy Ellis continued;
"I have known for a long time that there were some incredibly poor, cramped and illegal conditions in Dublin and across the state. You only need to take a walk around some of the older parts of Dublin and see the up to eight doorbells on some modestly sized buildings.
"The reason these slums exist is the failure of successive government to provide housing.
"There is massive demand for affordable housing as rents rise. The state has failed and unscrupulous slumlords have stepped in to fill that need.
"The government needs to get serious about building social housing, delivering NAMA housing and services like the Residential Tenancies Board which receives no state funding.
"Otherwise this problem will continue and get worse."