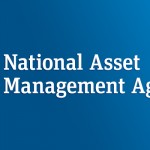 Sinn Féin Housing spokesperson, Dessie Ellis TD, has condemned the government for slow progress on delivering social housing from NAMA and the lack of clarity about the process.
He made his comments following a response to a parliamentary question revealing that just under 1,000 of the 2,000 units are suitable and that so far, negotiations are only in progress on 700.
Deputy Ellis continued;
"This is shocking given the absolutely disastrous situation we are looking at in housing in this state.
We have over 100,000 on the waiting list for social housing and a half a billion euro being given to private landlords each year in rent supplement but the government and NAMA seem to be dragging their heels in a scheme that is rapidly looking less and less impressive. These units were heralded as the long sought social dividend by this government back in December but six months on no one has been housed.
Out of the 2,000 units, 697 are now deemed unsuitable and 344 have been taken out of the scheme by the developers NAMA is bailing out. This is not good enough. We need housing now and we need to provide it in a transparent and cost effective way. The government is refusing to give an estimate of cost but it is clear it will be a good pay day for developers.
Another worrying claim is that the government may try to house people in developments deemed unsuitable. They need to be clear on this. Planning for housing has been an utter failure of this state and we must ensure we will not be putting people in isolated or unsuitable conditions despite the immediate need to house people.
I call on the minister to outline clearly to the Dáil how this process is being carried out and to regularly update the public on the delivery of these units and further more genuine social dividends.
The people paid dearly for NAMA and this is not good enough."